Welcome to the MOMS Club®
MOMS Club® of Schertz Area, Texas
MOMS Offering Moms Support®
A non-profit group for the support of stay-at-home mothers serving
Schertz, Cibolo, Selma, Universal City, and Garden Ridge, Texas.
The MOMS Club of Schertz Area is a chapter of the International MOMS Club. We are a support group designed just for you, the at-home mother of today! You are interested in the world around you, want a variety of activities for you and your children, and are proud of your choice of at-home mothering for your families. We know, because we're at-home mothers, too!
We meet during the day, when at-home mothers most need support.
We believe being a mother shouldn't isolate you, so mothers bring their children with them to events.
We offer a monthly calendar of events that includes such activities as a monthly members meeting, park dates, pool dates, MOMS Night Out, field trips, book club, playgroups, scrapbooking, crafts, lunch gatherings, and much, much more!
We are involved in our community. We conduct service projects and raise funds for organizations in our community, particularly those that benefit children in need.
The MOMS Club is a nonprofit corporation and a 501 (C) (3) publicly-supported charity registered with the IRS.
We know being an at-home mother today means making a financial sacrifice, so dues to our chapter are just $20 per year.
At-home mothers of any age children are welcome! You don't have to leave the group when your children enter school. We know you still need support as your children grow!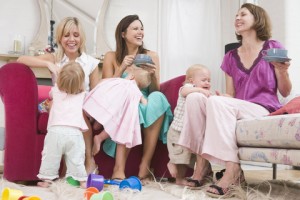 Built on love & support, fueled by caffine & friendship!
International MOMS Club® or the MOMS Club® of Schertz, TX will not be held liable or accountable for the accuracy of any information displayed. Advertisement does not imply endorsement by International MOMS Club® or the MOMS Club® of Schertz, TX